Experience Middle School at Greenfield
Greenfield's middle school has a strong core program and offers a rigorous and enriching experience for students in 5th– 8th grades. Our teachers strive to create an environment in which our students feel supported and challenged. Each middle school grade also has an enrichment program incorporated into their daily schedule to enhance their academic experience.
In addition to our academics, we offer the following for our middle school students.
Enrichment Programs
Middle School Sports
High School Selection Support
Student Council
Debate Team
And so much more…
You can find out more about all of this from the buttons below or from the drop down menu.
Greenfield's middle school teachers continue the work of our lower school teachers by preparing our 5th-8th graders to be leaders among their peers and their greater community. They create an interactive learning environment that enables our students to live up to their potential.
Annie Croak
6th Grade Literacy
Brooke Silvers
7th Grade Literacy
Christine Carney
5th Grade Literacy (301)
Greg Glasheen
5th Grade Science and Social Studies (Rm 315)
Jesse Staab
7th-8th Grades Social Studies
Jessica Charmont
8th Grade Math (Room 309)
John Neary
8th Grade Literacy (310)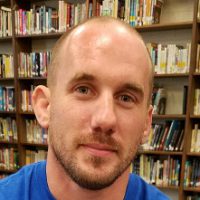 Joseph Bentz
7th-8th Grades Science (Room 300)
Joseph Reo
5th Grade Math (Rm 314)
Lindsay Neath
6th Grade Math
Michael Dubesky
7th Grade Math
Stephanie Atkins
6th Grade Science/Social Studies