Fashion Design Clinic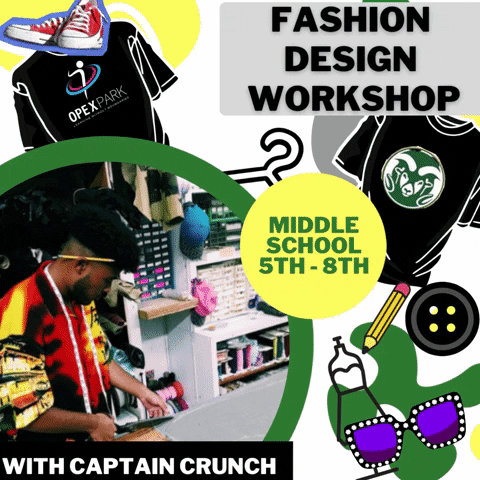 Sign up with Coach Caleb for this 12-week Fashion Design Clinic After School Program for Middle School students (5th-8th Grade).
This is free to join, but there will be a supply list sent separately for things such as scissors, pencils, fabric (preferably old clothing to be transformed), etc.
Signups will be on a first come, first serve basis. To sign up, request a permission slip by sending an email to Coach Caleb at Calebcoleman@opexpark.org.